Ideal holiday
in the Krkonoše
Mountain adrenaline, romance and quiet accommodation in modern apartments right in the city nicknamed the "Gateway to the Giant Mountains". Is that exactly what you expect from your holiday? So you are right here!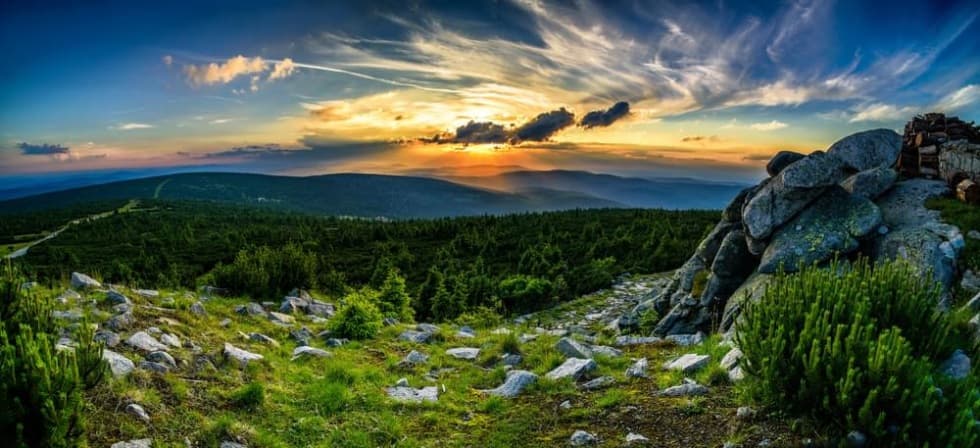 Rotterovka residence
Apartment house Rotterovka is located on the banks of the river Labe by the popular cable car Bubákov, which is part of the ski area Herlíkovice on the outskirts of Vrchlabí. During your holiday you will live practically on the slopes. 200 m from the accommodation you can rent ski equipment, in summer bike or electric bike and go on an adventure.
Valteřická
apartments
Quiet accommodation right in the city center. Does it seem impossible? Apartment house Valteřická will playfully meet these requirements! You can walk to the chateau, shopping, Czech cuisine or Viet-Thai specialties and wellness… everywhere. Just choose your destination and set off.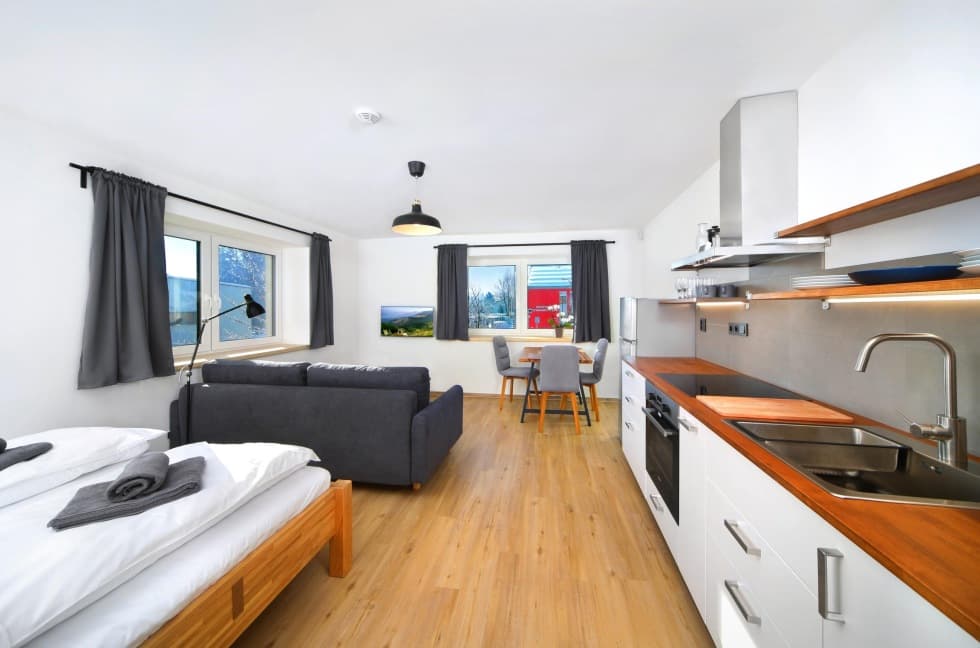 You will definitely not be bored here!
Don't wait for anything and enjoy your holiday surrounded by beautiful panoramas of our highest mountains, fresh air, bubbling streams and endless greenery. The picturesque mountain town offers many stylish shops, restaurants and cafes, as well as a beautiful Renaissance chateau with a large park and the Giant Mountains Museum. Above the town rises over 1000 m high mountain Žalý, which is definitely not alone. While wandering around the city, you can also see Strážná hora and the slightly smaller Jankův kopec.